Ein einfaches und sanftes System für Wohlbefinden auf allen Ebenen
Das ´Total WellNES System´ unterstützt medizinische Fachkräfte, Heilpraktiker und andere Berufsgruppen mit seinem Vier-Schritte-Programm bei der Arbeit mit ihren Patienten und Klienten durch:
(wiederholte) Körperfeldanalysen

Energetische Regeneration

Wiederherstellung der Informationsstrukturen

Versorgung mit den richtigen Bausteinen
Mit diesem System können Sie den Zustand des Energie- und Informationsfeldes durch die Körperfeldanalyse nicht nur untersuchen, sondern auch korrigieren - durch die Unterstützung der drei wesentlichen Gesundheitsfaktoren: Information, Energie und Biochemie.
Unser Demo-Film
Sehen Sie hier unseren Demo-Film zum NES Health Total WellNES System. Bitte füllen Sie das Formular aus.

Gleich am ersten Tag, als ich das NES-Health-System anwendete, erkannte ich dessen Genauigkeit und war sofort enthusiastisch. Es ist direkt und besonders umfassend.
Jason Siczkowycz ND Certified NES Practitioner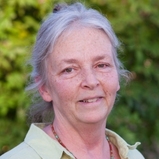 In meiner Klinik habe ich unglaubliche Geräte, aber von dem miHealth von NES bin ich restlos begeistert. Das Gerät ist erstaunlich.
Catherine Willner, M.D. Neurologist & Chief Medical Officer, Nura Life Sciences Corporation
Unsere Geschichte - wie alles begann
NES Health begann vor 13 Jahren mit der einfachen Frage...
Wie können wir jemanden in seinen Selbstheilungsprozessen unterstützen, wenn er selbst zu schwach ist, um wieder auf die Beine zu kommen?
Durch diese Fragestellung inspiriert haben wir unermüdlich an der Entwicklung unseres ´Total WellNES Systems´ gearbeitet, welches alle drei Ebenen unserer Existenz, die wir bei NES Health für die wichtigsten halten, unterstützen kann: Information, Energie und Biochemie.

Hier erfahren Sie mehr über NES Health und unsere Firmenphilosophie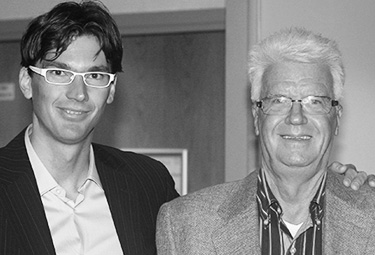 HERE ARE JUST A FEW OF THE MANY BENEFITS OF THE TOTAL WELLNES SYSTEM, BIO-FEEDBACK, PEMF AND INFORMATION THERAPY:
ProVision returns recommended protocols to stimulate
the client's innate self-healing ability.
PEMF therapy reduces pain and speeds up healing
by stimulating stem cell production.
Regenerates damaged and diseased tissue.
Resolves performance issues in healthy people
and aids recovery after injury or illness.
Relieves soreness, stiffness, arthritic conditions,
ligament, tendon, muscle or bone injury.
Improves circulation - not by increasing heartbeat
or blood pressure - but by opening and dilating arteries
and capillaries. This also reduces swelling.
It's backed by more than 30 years of
scientific research and over a decade of human studies.
It's also widely used in the treatment
of bone fractures and torn tendons.
Enhances the synthesis of protein cells,
allowing the body to take advantage of all protein available.
Penetrates deep to relieve muscle soreness.
Increases cellular level of oxygen absorption.
Studies have shown O2 partial pressure increased 200%.
Infoceuticals help to restore the body's
balance and stimulates specific healing responses.
Keeps your clients supple, relaxed and fit.
DISCOVER HOW THE TOTAL WELNESS SYSTEM EXPANDS YOUR PRACTICE BY DELIVERING ASTONISHING RESULTS FOR YOU AND YOUR CLIENTS.
Registered practitioners ALSO receive:
Introductory Course on Bioenergetics
Webinar by Harry Massey about The Human Body-Field: The Greatest Discovery Since DNA

EBOOK Mastering Information and Energy by Harry Massey

And much, much more!
Register above for our demo and see the award-winning documentary, The Living Matrix, free!